Meet the Management Team
Our Choice Human Services is built on a solid foundation with over 20 years of experience with the community that has developmental disabilities. Our qualified management team is not only qualified and experienced, but compassionate, caring, and overall honest.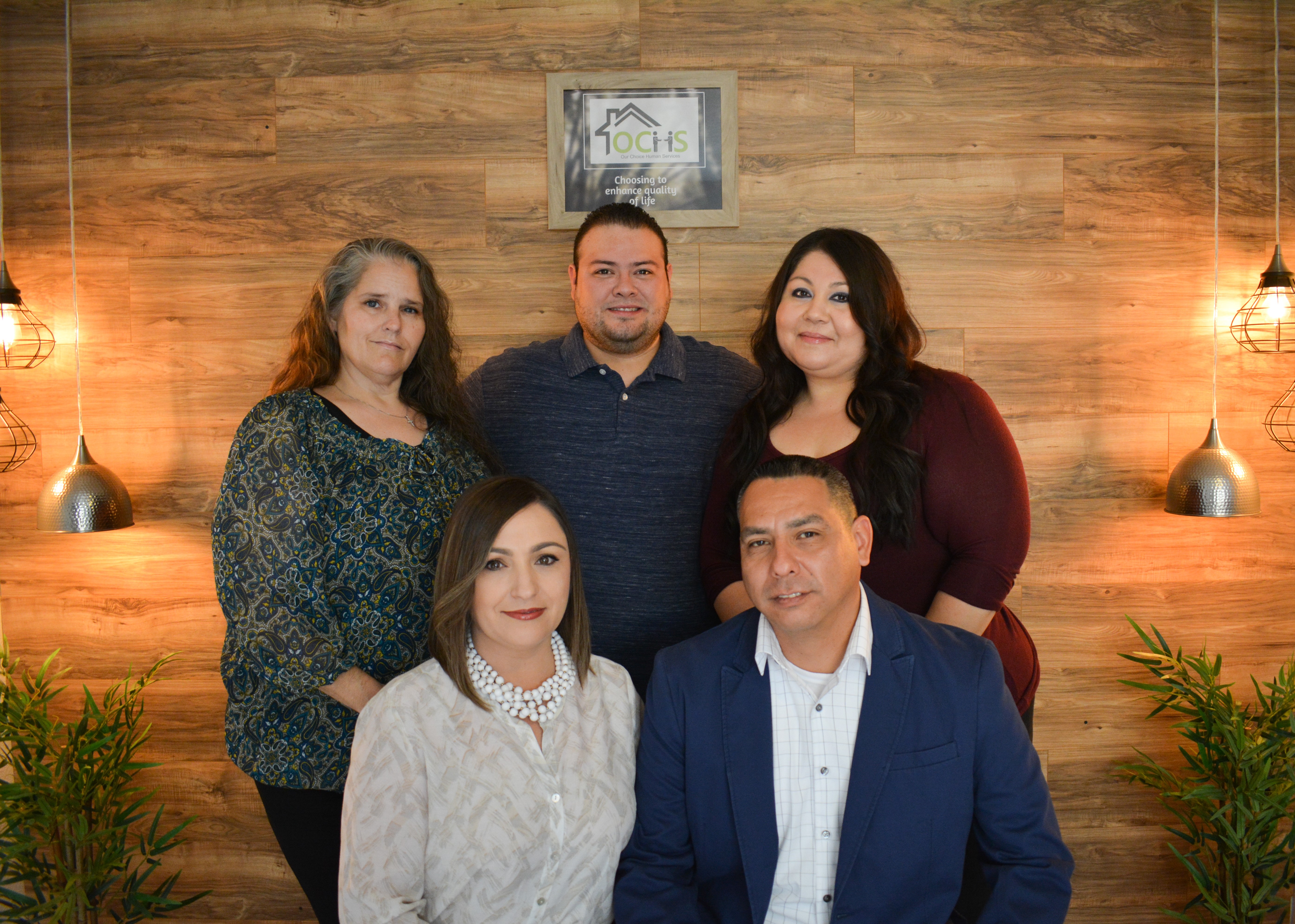 Our Mission
With trust and integrity Our Choice Human Services will strive to empower our members by providing quality services, encouraging our member's right to make their own choices, and aide in creating meaningful community relationships.
Our Goal
Our Choice Human Services is committed in providing the best care along with case management services to members residing in our residential facilities, in their own homes, and/or in their family's home. OCHS will ensure that members with developmental disabilities are welcomed in our community to become independent and to be capable to make choices of their own in their life with dignity and respect. Our agency will encourage family and community participation in order for members to accomplish their goals in a productive and inspiring environment. Collaboration with our members, member's representatives, and team will be the heart of how we approach all of our work and commitment to helping people work together to build trust, nurture new ideas, and focus in each member's social growth by inspiring their talents and interests in a goal-oriented manner. We work toward building a healthy, well-balanced and thriving agency that help individuals be meaningfully engaged in their home and community lives.

Brandon Castro
Owner/CEO
Working directly with members in group homes for more than 20 years and working my way up to Group Homes Coordinator, has given me first hand experience in making OCHS one of the best in class agency for our population with developmental disabilities in the State of Arizona. With my experience, leadership skills, and overall the trust I have gained with the community that has developmental disabilities in Yuma County, I will make Our Choice Human Services your first choice.  I look forward to serving you.

Diana M. Castro
Owner/Accounts
With 16 years of experience I have gained the knowledge to help members with disabilities have a productive lifestyle. With the programs we at OCHS provide I'm sure we can help make a difference in our member's lives and their families.

Kristin Parker
Licensing Coordinator
I began working with individuals with developmental disabilities 21 years ago as a Direct Care staff in the group homes and HCBS. Through years of hard work, I was fortunate to advance from Direct Care to being a group home manager and then went on to join the administrative team for the last 15 years. I was blessed to be given the opportunity to be mentored by some incredibly intelligent people. The wealth of knowledge that I have gained over the years will be essential in working at OCHS. I look forward to sharing this abundance of knowledge with others.

Evelyn Santana
Quality Care Coordinator
I bring along 16-years of experience in the human services field working with the population with developmental disabilities. The experience that I have received has definitely taught me to always approach the objective of meeting any and all human needs while maintaining a commitment to improving the overall quality of life of any and all individuals. I am proud to say that I have acquired great life qualities such as:  patience, compassion, attentiveness, dependability and most importantly trustworthiness. I believe that with my extensive experience and dedication I will be able to extend my record of exceptional service to the Our Choice Human Services team!
Next Steps...
Let Our Choice be your first choice, we are happy to answer any questions you may have.